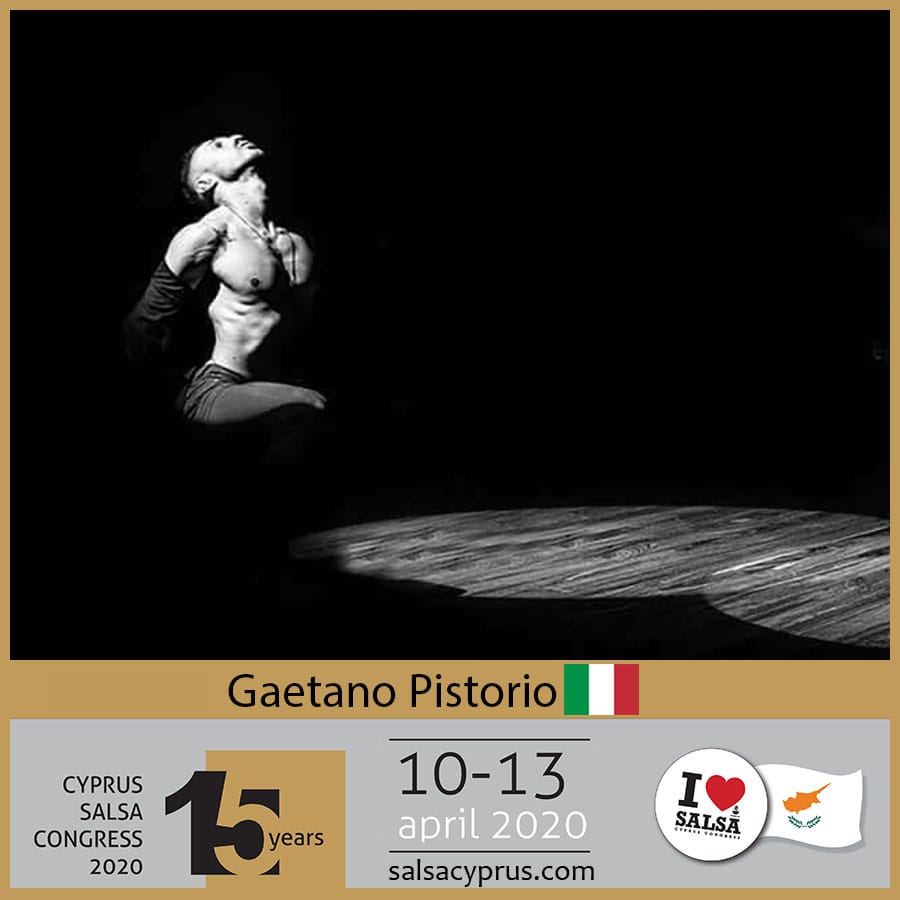 Salseros & Salseras, this is your chance to shine on stage! During our 15th Anniversary you will have the opportunity to learn, train & perform on stage with an amazing instructor all the way from Italy!
A 8-hour salsa footwork bootcamp aimed for both, men & women with Gaetano Pistorio, a multitalented performer and instructor with years of experience in the field!
During this bootcamp you will learn:
1. A salsa footwork choreography including elements of Afro, Rumba & intriguing shines.
2. Body Movement techniques which will help you improve your dance & styling.
3. Musicality – how to interpret the music and match your steps accordingly.
This is a unique experience and an opportunity to learn from the best and advance your dance techniques over the congress weekend. Don't miss out!!
The training slots will be announced later on. These slots will be held during the congress days: Friday, Saturday & Sunday. The show will be part of the Sunday Night showcases. Should you wish to attend the bootcamp, but not perform on stage, you can do so, as long as you inform the organisers and the instructors at the beginning of the bootcamp.
A few words about the instructor:
Gaetano Pistorio :
A professional dancer and teacher. He was born in Catania (Sicily). He moved to Milan in a very young age, to follow his dream to dance around the world! He joined/participated in many famous salsa festivals and won various competitions like "The top male solo salsa competition 2013" in Los Angeles.
His dance focus on many Cuban styles : Salsa, Son, Timba, cha cha, rumba, afro and Reggaeton!!!
He's famous for his body movements, fast footwork and for being one of the first soloists as a male salsa dancer.
Join his bootcamp, learn, dance and have fun in by his side!!