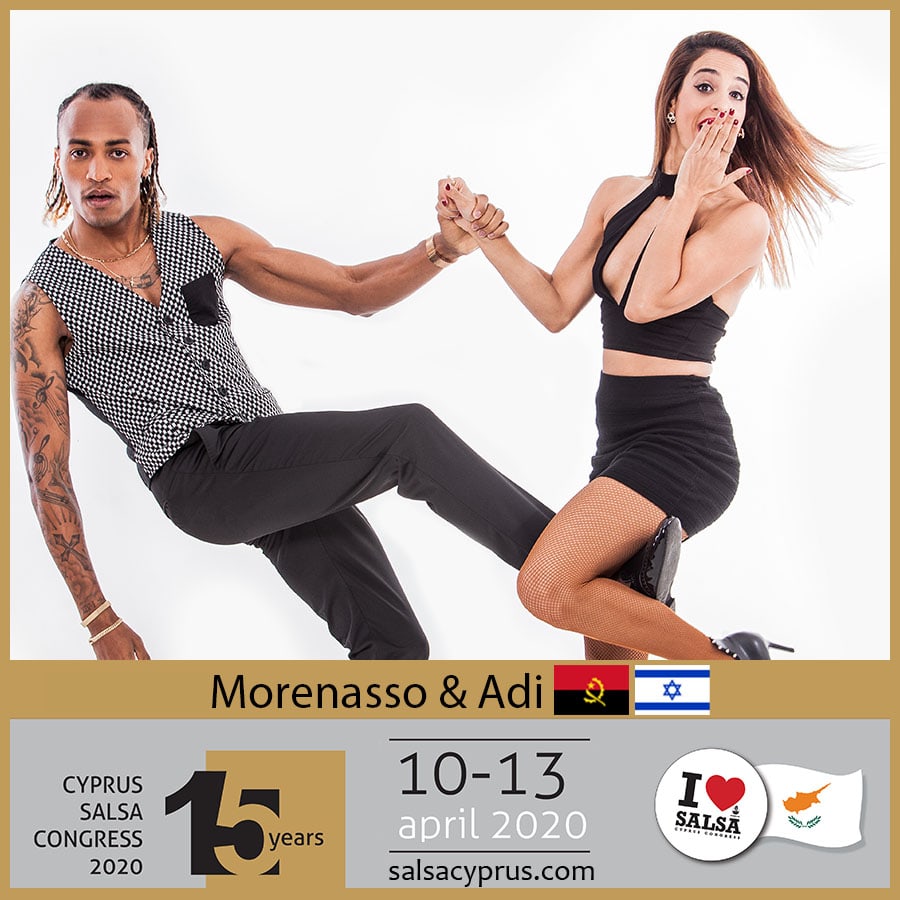 Kizomba lovers, during our 15th Anniversary you will have the opportunity to learn, train & perform on stage with one of the best couples in the industry!
A 6-hour Kizomba bootcamp with 2 international and experienced instructors & performers:  Morenasso Crack & Adi Baran!
During this bootcamp you will learn:
1. Kizomba choreography including original Kizomba steps and special tricks.
2. Leading and following techniques which will help you improve your dance.
3. Musicality – how to interpret the music and match your steps accordingly.
4. Man and lady styling- how and when to put styling in your dance.
This is a unique experience and an opportunity to learn from the best and advance your dance techniques over the congress weekend. Don't miss out!!
The training slots will be announced later on. These slots will be held during the congress days: Friday, Saturday & Sunday. The show will be part of the Sunday Night showcases. Should you wish to attend the bootcamp, but not perform on stage, you can do so, as long as you inform the organisers and the instructors at the beginning of the bootcamp.
A few words about the instructors:

Morenasso Crack : Originally from Angola, one of the first teachers of Kizomba in the world, known as the king of Kizomba. The creator of the Contratempo movements with a unique style and steps.
Adi Baran: Originally from Israel, a multi – talented dancer known due to her elegance and sexy style. Experienced teacher in the field of Salsa, Bachata and Kizomba.
Morenasso & Adi, have together the perfect combination of technique and style, dancing Kizomba, Semba, Afro-house, Salsa and Bachata.